1.29.2015
Loving this silk button-down and denim look on Ashley, 2013.
Get the look:
+
Josie Maran Argan Hair Mist
+
Alexander McQueen Print Scarf
+
Alice & Olivia Button-Down Blouse
+
A.V. Max Cobra Stretch Bangle Bracelet
+
Cheap Monday Second Skin Black Jeans
by

Olsens Anonymous
0 comments

1.28.2015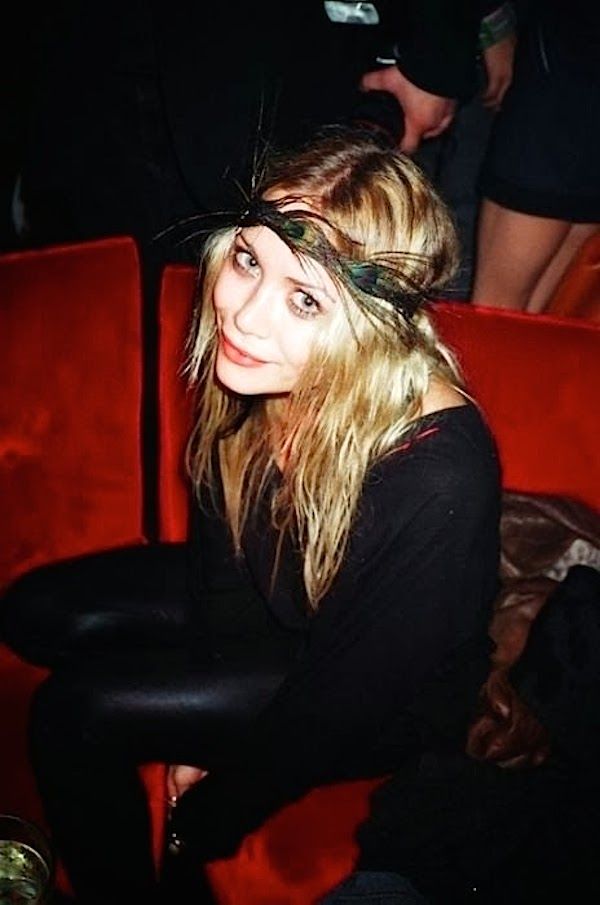 Here's a cute shot of Mary-Kate with a feather headband, slouchy top and leather leggings.
Get the look:
+
Good Hair Day Peacock Headband
+
NARS Lipstick In Juliette Pink Coral
+
Bop Basics Black Cashmere Sweater
+
ASOS Leather Look Black Leggings
by

Olsens Anonymous
5 comments

Labels: beauty, close up, hair, hair accessory, leather, leather pants, leggings, lipstick, mary-kate, sweater, wavy hair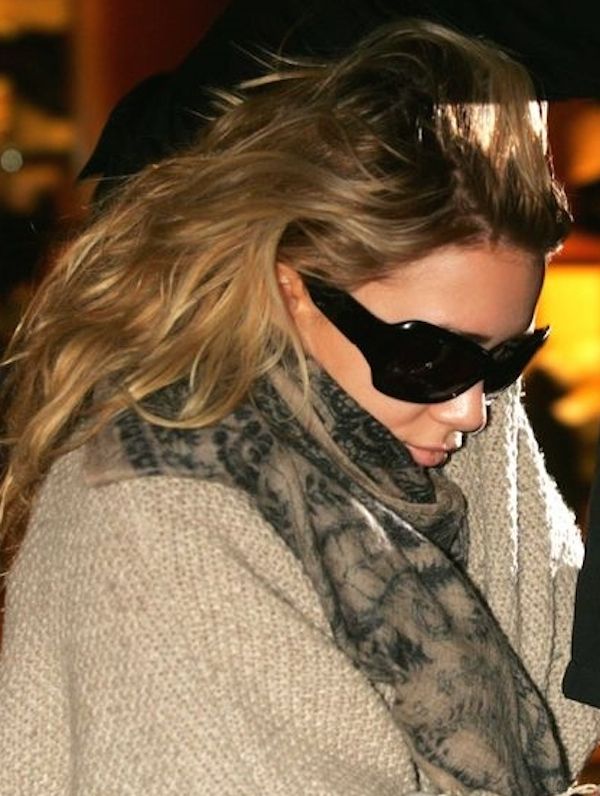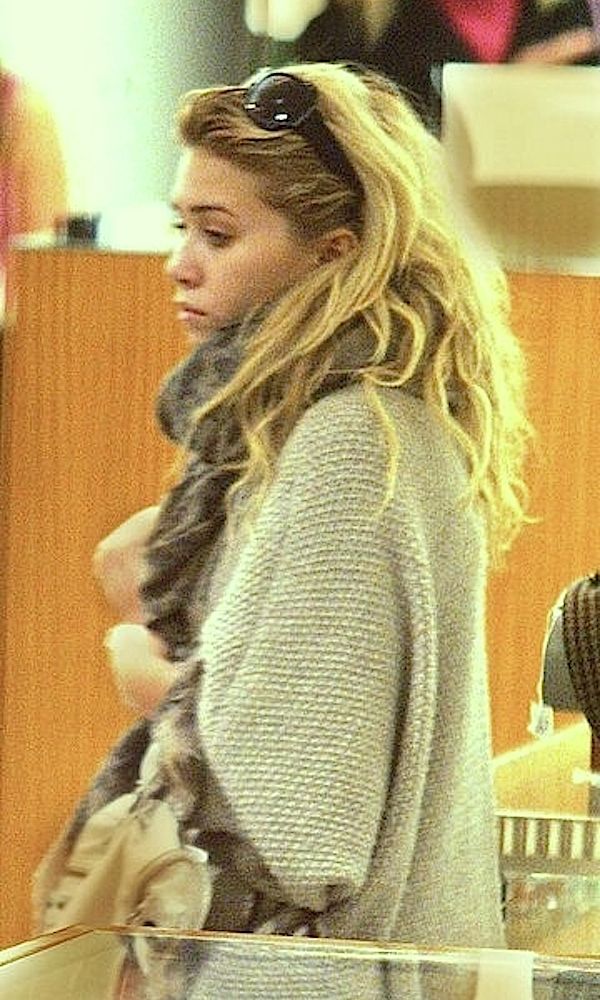 Ashley goes shopping in NYC with beachy waves and oversized textured sweater, 2004.
Get the look:
+
Josie Maran Argan Hair Mist
+
Marc Jacobs Classic Sunglasses
+
Theodora & Callum 'Canyon' Scarf
+
Boohoo Annie Oversized Jumper
by

Olsens Anonymous
3 comments